E-Book Resources Designed for Home Care Agency Owners
Whether you are just starting out, or own a successful agency - our resources are just another way we are assisting agencies better streamline and improve their processes.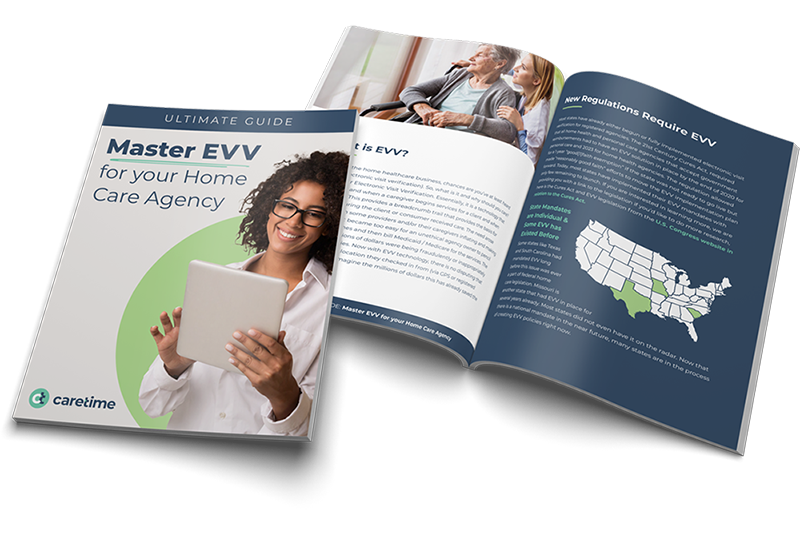 Master EVV for your Home Care Agency
Learn all about EVV and how it can help you Improve Business Operations and Increase Revenue and Retention.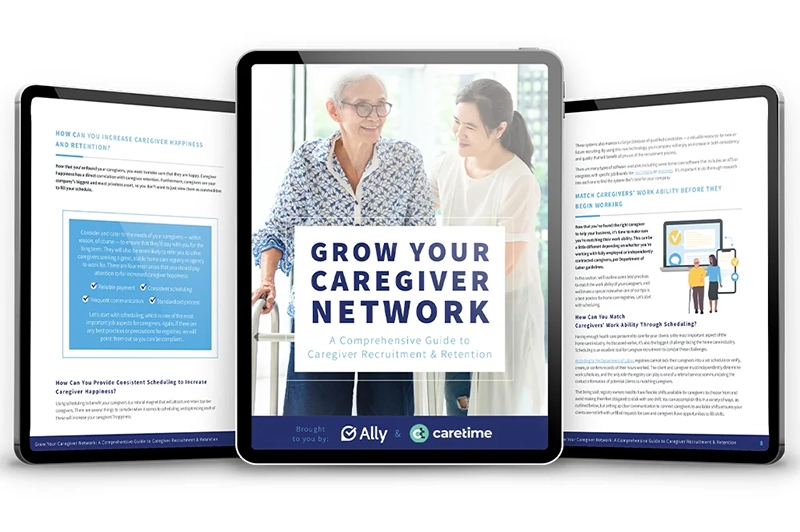 Grow Your Caregiver Network:


A Comprehensive Guide to Caregiver Recruitment and Retention
Finding people that are willing to work is only half of the battle. Experienced, qualified caregivers are hard to come by these days. In this report, we cover how to recruit and retain great caregivers.