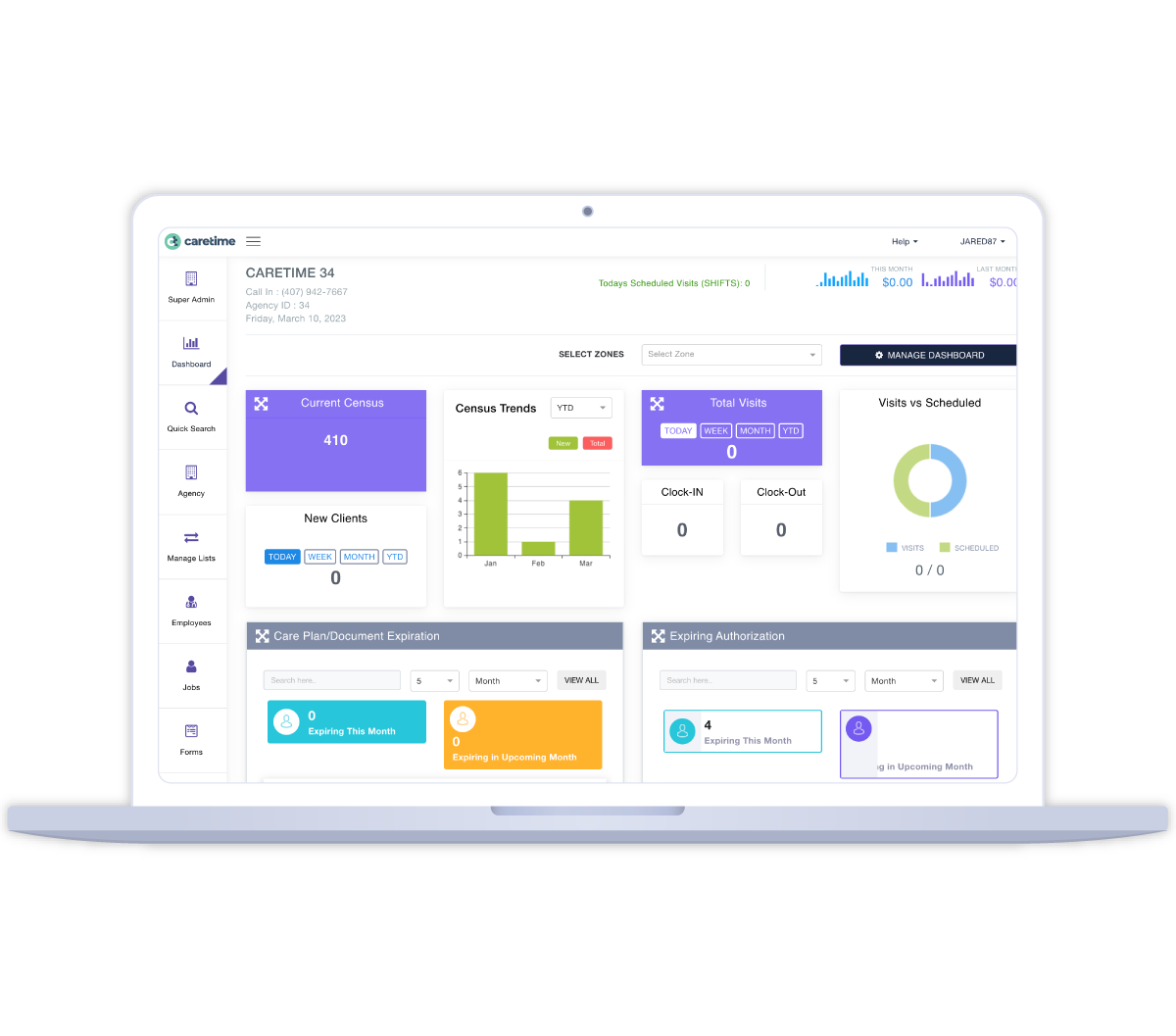 LET US TAKE ON SOME OF THE WORK
Spend more time growing your agency.
Our platform provides assistance with scheduling, onboarding, recruiting, clock-in, billing, claims, and reporting.
CarePortal
Claims, Compliance, and EVV all in one place for private-duty agencies.
Built specifically for private-duty agencies to quickly ramp up and manage all aspects of the agency model:
Ready to scale up? Get in touch with us today.