We Support All Models of Home Care
No matter the makeup of your business, our flexible features fit all types of home care molds.
FEATURES FOR END-TO-END SUPPORT
Your Home Care Control Tower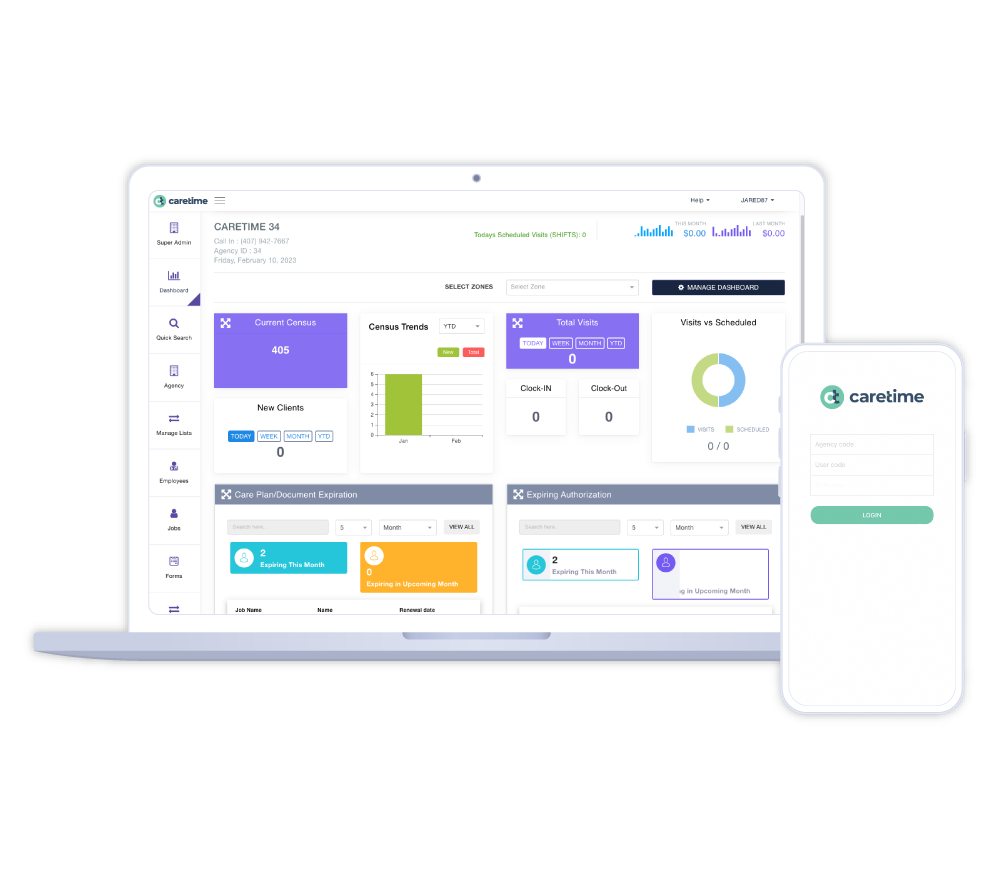 Style and Substance
When we say "user-friendly", we mean it. CareTime is incredibly easy for your staff to use, whether they're in the office or in the field providing care. Our software is built to improve operational efficiency and analyze your business performance, all while updating to ensure our features match the evolving needs of your home care agency. Your business deserves the flexibility and quality care that you provide to your clients.
SIMPLIFY VISITS WITH CARETIME MOBILE APP
Mobile App for Caregivers
Our app allows caregivers to:
Ready to scale up? Get in touch with us today.