How to Start Your Own Home Care Business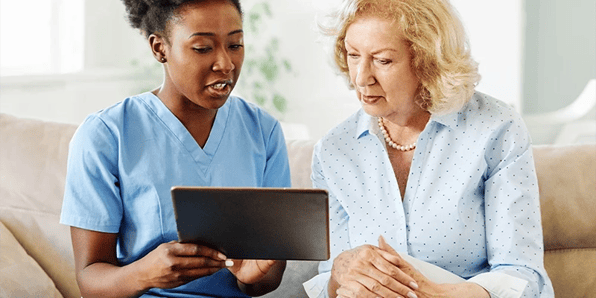 Many of the steps listed below can be completed in a different order or simultaneously.
Step 1: Decide what kind of business you want to run
You can start your own business from scratch or consider opening a franchise. There are pros and cons to each selection. Opening your own business usually results in lower starting costs, but you will also have no assistance on what to do next. On the other hand, if you open a franchise they will help you through much of the process, but you will have to pay licensing fees. This is only the tip of the iceberg. There are other considerations with franchising such as marketing restrictions, brand recognition, and much more. It is important to do as much research as possible on owning your business versus franchising and which franchise to open if you decide that is the best decision for you.
Step 2: Set up a business entity
You will create your company and there are many types you should look into such as a sole proprietorship, partnership, limited liability company, and so on. You must thoroughly understand each entity so you can choose the one that best fits your needs. Contacting an attorney to help you figure this out may be a good idea. From there do some research by going to your state website to learn about company structure, taxes, payroll, workers' compensation, and liability insurance.
Step 3: Register with the Secretary of State
This is where you register your business with the Secretary of State. Choose your business name. Remember there is great importance placed on a business name. Is there another company with a similar name that will detract from your online presence? Can you get a domain with your company name in it? Is the name you want even available?
Step 4: Research license requirements
Every city or county may have specific business licenses that you must acquire. Do your research to find out which ones you need to apply for.
Step 5: Figure out your finances
Establish an accounting system, create a business banking account, sign up for a business credit card, and decide if you need any kind of loan. Will you need to rent an office space?
Step 6: Write out your business logistics
How will you add new clients, record care given, do payroll, train employees, schedule shifts, bill, and so on? Consider using a home care software such as CareTime. It is affordable and will make your job much easier as it pertains to administrative procedures, documentation, and more. New policies are making Electronic Visit Verification (EVV) for employees a requirement to operate a business; ensure the software you choose is compliant with the state you operate in.
Step 7: Hire staff
Post job openings for caregivers on multiple platforms. Start with staffing websites.
Indeed – you can create a listing for free with some restrictions or sponsor your posting for at least $5 a day.

Glassdoor – post jobs with a free basic account or pay for a wide variety of packages based on your needs
CareerBuilder – offers three packages varying from $219-499/ month
LinkedIn- useful for targeting specific talents, it has a $119.95/ month starting price
myCNAjobs – recently ranked to be the best cost to recruit caregivers, it is $79/ month after a free trial period
Step 8: Create your company website and social media profiles
You can create your website yourself or hire someone to do it for you. Make it look professional and post only content relating to home care and your business.
Step 9: Referrals
Do your best to connect with long-term care facilities and hospitals in your area that can spread the word about your home care business.
Step 10: Marketing efforts
You can set up online ads, create materials to hand out and keep your social media profiles updated.
Get Awesome Content Delivered Straight to Your Inbox!
Posts by topic