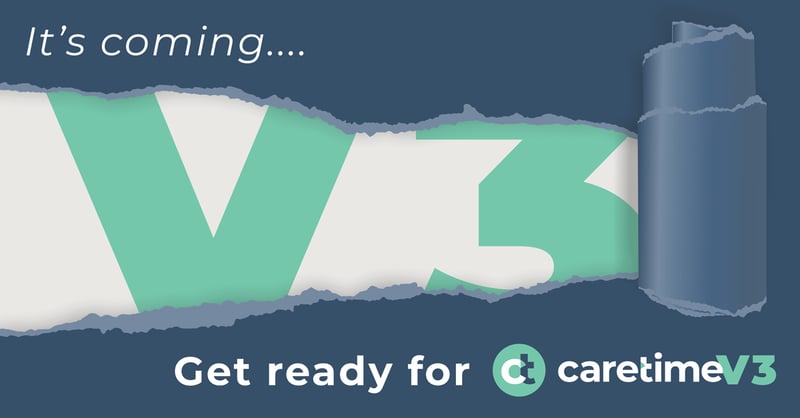 The wait is over,
CareTime V3 is here!
Bringing you features and functionality you wouldn't have dreamed possible.

CareTime V3 brings you:
Experience 'Billing While You Sleep'!

What that means for you:
Set your preferred billing frequency and plan for each payor in the system. When you wake up, you'll receive a notification indicating the number of healthcare claims submitted for billing overnight.
Automated Rules Engine

What that means for you:
This feature minimizes the time you spend managing claims by allowing you to input rules specific to each payor type. Plus, it provides advanced notifications if a visit or a group of visits is likely to be declined, saving you from potential hassles.

Comprehensive View of your EVV and Claims Data

What that means for you:
Access all your essential information through a single, user-friendly dashboard. With just a click, submit your claims and gain immediate insight into the status of your EVV and claims, ensuring you are always informed and in control.

Hear what agency owners are saying about V3's new features:
"The new rules functionality is MIND BLOWING. I never thought it could be so simple."
"Automated Billing is a brilliant addition to the world of home care software. I cannot wait to share this with my office staff - they will be more excited than I am!"
"I never imagined a portal would be able to solve my daily headaches of figuring out where claims are getting stuck. CareTime does it yet again with this INCREDIBLE new feature, they truly think of EVERYTHING."
"Set it and forget it" rules for all payors and payment types? HOW QUICKLY CAN YOU SIGN ME UP!?"
Reach out to see CareTime V3 up close: