10 Tips to Keep in Mind for NY CDPAP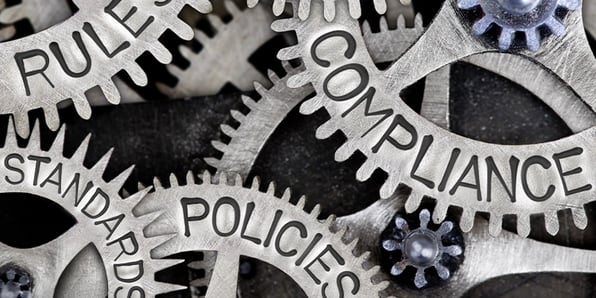 At Caretime, we are committed to staying on top of the news and regulatory landscape and strive to be your trusted resource and guide along the journey of home care ownership.
Disclaimer: The regulatory landscape in healthcare changes quickly, and this document may become outdated. We'll work to the best of our ability to share information in a timely manner.
You might be thinking to yourself where to start in this journey, and that's why we created this guide. The key, right now, is being proactive. Prepare for what's to come by following these 10 tips.
If you were selected for a contract as a Fiscal Intermediary with CDPAP:
1) Communication
Timely, accurate, and concise communication is paramount to your success. This ranges from talking to caregivers and maintaining personnel records with accurate information on a regular basis. This also means that your caregivers need to be reminded to document tasks properly to ensure that their clients are continually eligible to receive CDPAP services.
Best Practice: Follow up with appropriate parties on health status, task documentation, and maintenance of records.
2) Privacy, Security, and Confidentiality
Making sure that your caregiver and client files are stored properly is paramount in today's day and age. This goes hand in hand with HIPAA guidelines.
Best Practice: Try to use digital documentation and file systems when possible. FYI: Caretime is highly secure, and supported by Amazon Web Services.
3) Reporting requirements
Use an agency management system that supports requirements for reporting, including reports on pay cycles and how long it takes you to onboard a caregiver.
Best Practice: When evaluating home care software, ensure that you can pull reports for information that you need to share with certain vendors, providers, and clients.
4) Business understanding
One of the most important pieces of the CDPAP puzzle to understand is your service area. When you receive a contract, this is specifically designated for you to service a specific community. Keep in mind as you look at partnership opportunities with other providers that they match your specific service area.
5) Compliance
Compliance is everyone's job, and in this case, that means:
Understanding and executing proper wage and job regulations
Maintaining and upholding New York State and Federal labor laws
Using an authorized EVV provider like CareTime and submitting the right data through the proper channels
Best Practice: As a CDPAP FI Medicaid provider, make sure that you understand the rules and regulations that you and your team members are subject to.
6) Update processes and procedures
When was the last time you pulled out your processes and procedures and read them? Now is a great time to revisit your operations and employee manuals to make sure they meet new regulatory standards.
Best Practice: One aspect of employee operations you need to stay on top of is sexual harassment. New guidelines share that you must have liability insurance to handle mitigation of conflicts of this nature, and like that of discrimination.
7) Expand your Network
Out of many bids for becoming a provider, you were one of the selected ones! Check out the list of providers who did not get a contract, and see who you can partner with in your area. The home care industry needs you and other providers like you to help care for the millions of seniors in New York.
If you applied but were not selected for a contract as a Fiscal Intermediary with CDPAP:
1) Make your business attractive for merger and acquisition opportunities.
The home care industry is booming with opportunity. Ensure that your numbers are meeting the mark and you keep operations in tip-top shape to partner with a provider who was awarded a contract.
Best Practice: Check out the list of providers who were selected, and do a brief analysis of their business. What do they do differently that you could improve upon? This could include diversifying revenue sources, which could mean expanding to offer multiple service lines or working with the VA, Long Term Care Insurance, Medicare Advantage, and more.
2) Revisit your policies and procedures.
Like the tip shared above, making your business operate at maximum efficiency is in your best benefit. Make sure that your policies and procedures meet industry, local, and federal standards, while also positioning yourself to progress and improve over time.
3) Make sure that your software understands the current climate in NY State
Set the stage today by transitioning to CareTime whose software and team understands your needs We'll walk side by side with you in that journey. As an all-in-one solution for agency management, we can help to bring your agency up to compliance and keep it that way. With features like referral source tagging, robust care planning, EVV, we can support your agency's growth trajectory. Make the leap today and unlock the possibilities of working with the VA, Medicare Advantage, Worker's Compensation, Long Term Care Insurance, and more, all at your fingertips.
Best Practice: Contact us for a demo today.
The CareTime team has your back. Our development team is staying on top of things so that you don't have to spend time on stuff that's hard to understand. You have a team of people here who are working around the clock to keep you up to date.
Get Awesome Content Delivered Straight to Your Inbox!
Posts by topic