The Difference Between Home Care & Home Health Care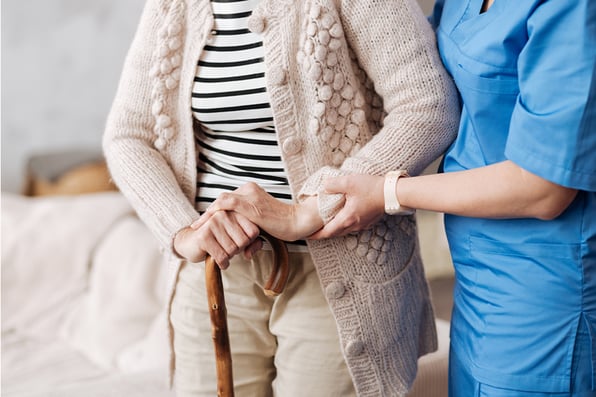 You may hear people using the terms "home care" and "home health" interchangeably, but they are in fact two very different things. While they both take place in the comfort of one's own home, home care is non-clinical, while home health care is clinical.
Home Care
Home care is provided by caregivers, often referred to as home care aides, who are trained to understand the ins and outs of senior care. Home care aides help older adults with daily activities that they need assistance with or offer companionship. In contrast to home health, home care is classified as personal care or companion care. This falls under "non-medical" or "non-clinical" categories. A doctor's prescription is not necessary for these services, which are usually paid out of pocket or by a long-term care insurance policy.
Typical duties may include:
Transportation

Dressing

Bathing

Grooming

Reminders to take medication

Cleaning

Shopping

Meal preparation

Eating

Help paying bills
Home Health Care
Home health care is a form of clinical medical care. It is provided by a registered nurse, physical therapist, occupational therapist, or other skilled medical professional. Usually, it is prescribed as part of a care plan after hospitalization. This is typically paid for by Medicaid or Medicare.
Typical services may include:
Wound care

Medical testing

Monitoring health status

Administering medication

Therapy services

Patient education
Common Misconceptions
There are other branches of home health care that may be conducted, it is not only for those recovering from an accident. For example, there is palliative care. It is for patients who face chronic or quality-of-life limiting illnesses. The focus of care is to relieve symptoms, pain, and stress. Another type of care would be hospice. Hospice is for patients with a limited life expectancy and is no longer receiving curative treatments. Most people associate hospice with a physical care facility, but it is a type of care that can be conducted from home if chosen.
Get Awesome Content Delivered Straight to Your Inbox!
Posts by topic