How to Make Your Home Care Business More Profitable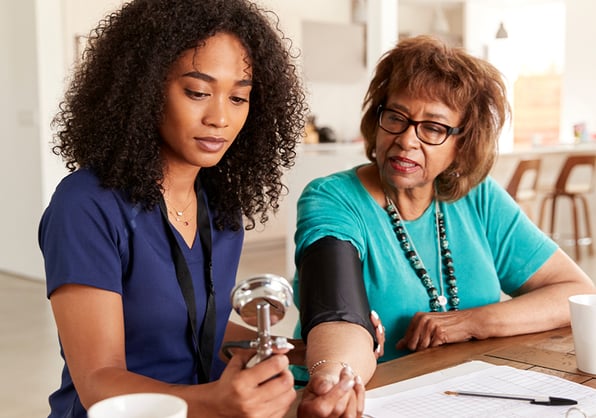 Let's go back to the basics of accounting with the profitability equation. Profit is the money left over when you subtract your expenses from revenues. So there are two main ways to increase profits, either increase revenue or decrease expenses. In order to maximize profits, you should consider doing both.
Increase Home Care Revenue
A good way to get additional cash flow is to service more clients. It sounds simple but you must assess why you only have so many clients at the moment. Is supply greater than demand or is the demand greater than supply? This is asking if you need to increase your manpower, reach, and business practices or if the market in your area is extremely saturated. Home care is a thriving sector, if you are struggling competition could be the culprit, but ultimately there are many tactics you can employ to better your business.
Get referrals
If your clients are satisfied with your care, they will be happy to share your information with friends and family. Once your caregiver and the client have made a good bond, it is time to hand them informational packets to share. Have your staff explain the importance of helping others who could benefit from your services. Then, offer a small token of appreciation for any referrals they bring in, such as a $20 gift card. You will be surprised how much faster referrals come in!
Schedule shifts more efficiently
Home care and healthcare companies often use software to streamline activities. If there is a technology that can be used to lessen the work burden on your staff, then consider implementing it. Not only are you saving time by becoming more efficient, but you are also saving money in staffing and administrative expenses. Use a home care software solution to fill shifts and appointments to maximize the number of clients that can be seen.
Promote your business
You need to spread your brand through every channel possible. Look into all types of advertising. One of the cheapest forms of advertising is maintaining social media profiles. It costs you virtually no money and gives you a platform to speak on your brand. Interact with your customers and build better relationships with them, others will see this and want the same. Make sure your message stays consistent and that you are marketing to the right audience.
Make the sale
Consider hiring a salesperson to represent your company and meet with prospective clients. Oftentimes, relationships play a big role in doing business. Your salesperson can collect leads, make sales calls, and build those relationships.
Decrease Home Care Expenses
It is time to examine all of your expenses. What are you spending money on and can that amount be lowered? Are there any unnecessary expenses?
Recruiting expenses
The internet will be your most useful tool for recruiting. Just as you are searching for staff members, hopeful candidates are searching for you. You must make your open positions easy to find and apply for. The best way to cut down on recruiting and new employee costs is by improving your employee retention rates. Your employees want to feel valued. Go beyond medical coverage and sick days. Look into offering financial rewards to exemplary employees such as stock options and 401K matching. Allow for paid time off so your employees can relax for a week or two without worrying about the impact of the loss of pay. Ask your employees what kind of benefits they would like to receive. You may be surprised by some simple (and low-cost) suggestions that will keep your employees working for you.
Administrative expenses
As we hit on above, you should be leveraging efficient technology to streamline activities and reduce costs. If you are using software created in the late 90s or early 2000s then you are not being as proficient as possible. Look into new software that has features you could only dream of before. Why make reports, bill, conduct payroll, and schedule staff manually when affordable software can do all of that for you?
Overtime
In states where overtime pay is enforced by law, you may see that your staffing costs are racking up to an unfortunate amount. This is due to one simple factor, it is difficult to manage schedules to ensure that no one is going over their 40 hours. You don't have to wait until after overtime is booked to deal with it. There are tools available to help you watch your overtime and adjust schedules if needed with the use of select home care software solutions.
Grow Your Profits with CareTime
CareTime is a web-based home care software company for home health, home care, hospice, and other healthcare organizations. We help you take back control of time, track caregivers, cut expenses, and generate more revenue. Our platform excels in making it easy for home care, home health administrators, and caregivers to use it. Manage point-of-care delivery with visit verification (EVV), care documentation, and maps, manage your caregivers and their schedules, bill with accuracy, and run reports to improve your business.
Get Awesome Content Delivered Straight to Your Inbox!
Posts by topic