Grow Your Home Care Business with Private Pay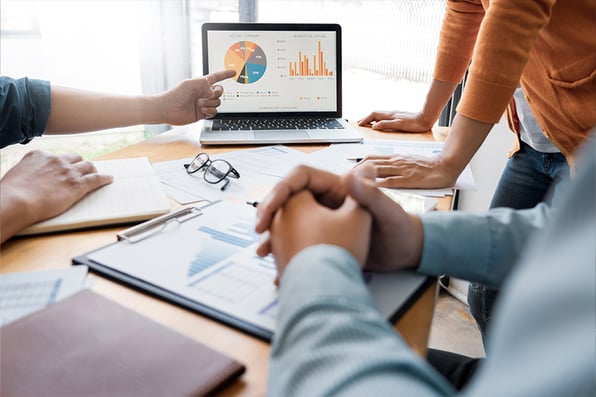 What is Private Duty?
Private duty home care is a form of general home care which typically helps with day-to-day activities. Caregivers can provide a wide range of services such as personal care, bill paying, companionship, meal preparation, and transportation. Private pay home health is the easiest way to start getting into medical home health since you don't have to get Medicare certified and deal with the majority of home health regulations
What is Private Pay?
Private duty home care differs from traditional home care due to how visits are paid. Private pay is also known as paying "out-of-pocket", this is how private duty works. This is one of the most common forms of payment and it is accepted by many elderly care services. A few methods used to pay for care include trusts, reverse mortgages, and annuities.
Little or no regulation

Ability to charge higher rates and make more profit

Faster payments or pre-payments

No dealing with claims

Private Pay home care is a larger market than Medicaid/ insurance
How Can I Collect Payments?
CareTime can help with that, try our invoicing module! You can create, send, and reconcile all invoices within our system! Invoices can be created manually, or pulled from visit data automatically. CareTime can handle both hourly invoicing and task-based invoicing.
No one wants to create a manual invoice for every single visit. With CareTime's Auto Invoicing, invoices are created based on visit data. If the consumer is set to private pay, either task based or hourly billing, a visit worked on that client will appear to be invoiced.
Invoices can be sent and paid right way, so you get your money quicker! Once an invoice is sent and paid, the invoice will automatically move to the paid tab which saves you time! You can even resend invoices or refund them from the CareTime system.
5 Steps on How to Offer Private Duty Services
1: Research state license requirements
In some states you have to be licensed and in other states there is no licensing or registration requirement (it is almost completely unregulated). Make sure you fulfill any legal requirements before you get started.
2: Hire a manager
Find the best person to head your private duty service. They must understand the structure of your business and have experience in management. Experience in caregiving is a plus.
3: Determine a pay structure
Private duty has a different payroll structure than other home care sectors. Private duty is a competitive market where caregivers are often paid weekly and demand pay to be in line with industry standards. Overtime calculations may differ as well.
4: Train your staff
There are many private duty staff educational requirements. A good educational resource is the Private Duty Homecare Association.
5: Change your marketing target
Target end users of private duty, such as the family members of elderly who need care. They will play a big role in who gets their business.
Get Awesome Content Delivered Straight to Your Inbox!
Posts by topic