Grow Your Home Care Business by Blogging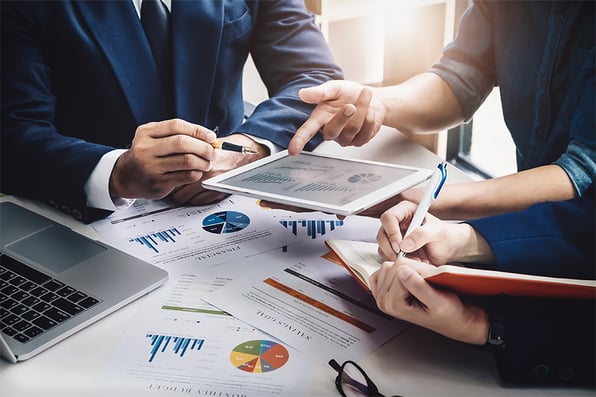 A key factor in growing your home care business is marketing the services you provide. A great way to spread the word of your business is to start a blog for your company. Blogs can reach not only current customers but potential ones as well. A blog can also serve to establish you as an expert in-home care services.
What Should I Blog About?
This is where you can really get creative and speak on topics as they are relevant to you and your readers. Any breaking news or regulation changes in-home care are always good topics to cover. You could also talk about your company, how it started, new events, new caregivers joining your team, what makes you different and more! Think of this as an opportunity to show your readers why you would be a great company to work with or why you have the best customer service around.
A couple of easy blog ideas are caregiver introductions, client stories, and how-to senior tips. Have your caregivers send you a message about who they are and what they do. Have them include fun facts about themselves or what services they provide. Or ask your caregivers for interesting client stories that they have come upon or how they impacted a client's life in a positive manner. Write blogs focused on the consumers themselves such as how to stay connected with family, how to make healthy choices, or how to deal with an aging parent.
Possible Topics
Caregiver Introductions

Client Stories

How-to Senior Tips

How to stay connected with family

How to make healthy choices

How to deal with an aging parent
Collect Valuable Information From Your Caregivers
In CareTime you can send out messages to all of your caregivers, groups of caregivers, or individual caregivers. They can respond back to you, which makes for a great way to collect information for your blog posts!
Showcase Your Software's Features
If your home care software offers a family portal, showcase it in one of your blogs! For example, CareTime has CarePortal. CarePortal allows consumers and their families to take charge of the care they receive. They are able to participate in adding, editing, and approving timecards among many other valuable features. Clients may sign up with your business just because you allow for visibility into care being provided while other home care agencies don't.
Once you have captured the attention of your target audience, make it clear on what their next step should be. Always include a concise call to action. What is a call to action? A call to action (CTA) tells the reader what to do by starting the sentence with a verb. For example, go to our website at www.caretime.us to learn more about our services. Encourage your prospective clients to sign up for email newsletters, schedule care, see what services are available, and more!
If you have a company website, you can often build the blog right out of there. If not, have a direct link to your blog's website in either the header or footer of your home page. The blog should also be linked to your social media accounts. Any time you do put out a new blog post, make a post about it on your social media with the link to the new post. You can then share that social media post with any home care-related groups you belong to.
Blogging Best Practices
Release blog posts on a frequent basis

Write about what you know

Promote your services, focus on how you can benefit the consumer

Collect valuable information from your caregivers

Engage your audience with a CTA

Promote your blog on your website and social media
Get Awesome Content Delivered Straight to Your Inbox!
Posts by topic