EVV and Implementation – What Has Gone Wrong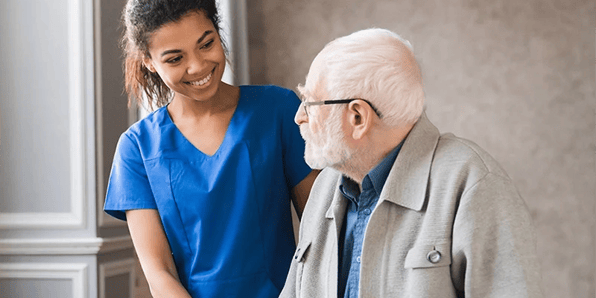 What is EVV?
EVV stands for Electronic Visit Verification. Essentially, it is a technology that verifies where and when a caregiver begins services for a client and when they clock-out. This provides a trail that is the basis for billing.
EVV Regulations
Many states have already begun requiring electronic visit verification for registered agencies, but the EVV requirement is about to become a national mandate. If you run a home care or home health business, very soon you will be required to have an EVV vendor.
EVV Vendor Types
There are three potential ways that a state can implement a multiple vendor approach.
Provider Choice- Providers choose their EVV of choice and ensure that all standards are met. Additionally, a common format export of data may be required by the state.
State Overseer- State overseer of EVV in an open-choice model. An organization (state or private sector) with no conflicts of interest will verify and oversee the data and quality of data coming from the various EVV vendors in a single database or data warehouse, and provide data insights to the state.
Approved Vendor List- The state creates an approved vendor list. The list should not be static but rather allows for different vendors to either be rewarded or punished for good or poor performance and design.
EVV Implementation Horror Stories
States have attempted to put single vendor systems for EVV in place before. In multiple cases, the outcome was not pleasant. What is a single vendor system? It is equivalent to a state-mandated vendor, when one vendor provides EVV services for the whole state.
How Could Having a Single Vendor Backfire?
Complicating Payroll

EVV is used to track employees regarding time and location. Home care companies typically have software in place that integrates time worked with a payroll system to streamline the process. If the chosen vendor only focuses on EVV application, home care companies will have to pay someone to transfer the recorded EVV information over to their payroll system.

Messaging Issues

Home care companies often have questions that must be answered before an employee can clock in or out. They are sent messages when they get to the location of the patient. What if the vendor put in place does not have this capability?

Vendor Issues

If there is any issue with the vendor there is not much you can do. It is not as simple as switching over to someone else. If they do not provide all the applications you are looking for or if the vendor goes out of business, you are out of luck until a new one is put in place. Texas had an issue with its preferred vendor when they had to pull out of the state. This resulted in confusion and interruptions of care. They had no choice but to switch over to a whole new system and retrain their staff all over again.

Operating in Multiple States

If your company is operational in more than one state, that means you may have multiple EVV vendors you will have to use. This creates a major headache, having to hire additional people to keep up with all of the systems. This has been an unfortunate reality for some companies that operate in Tennessee and South Carolina.

Pricing

If one vendor controls the entire state, what will keep them from raising their prices? Vendors know it would take a lot of time and money to switch over to another provider. There would essentially be a monopoly in each state, leaving little room for competition. Providers tend to dislike the single-vendor system because there are fewer opportunities available. A group of some of the largest providers in Connecticut is currently fighting a class-action lawsuit against single EVV implementation in the state.
CareTime Can Help
CareTime offers one of the best home care software solutions in the marketplace with a built-in EVV system. We also can provide customized software and integrations for large organizations. Talk to us about how we can help you get ahead of the compliance requirement for EVV. Find out more about CareTime's Electronic Visit Verification (EVV) software solution.
Get Awesome Content Delivered Straight to Your Inbox!
Posts by topic