EVV Home Care Software for Wisconsin Providers
Wisconsin-approved EVV software connecting to Sandata. GPS-based EVV that works seamlessly across your entire agency. Integrated mobile solution, agency management, and billing.
Easy to Use. Finally, a home care software platform you don't need a PhD degree to learn how to use. Our design makes it easy for all users with minimal training.
Real Customer Service. We answer with real-live people that can help, not with incoherent computers. We listen to our customers and their suggestions.
Wisconsin Electronic Visit Verification (EVV), Mapping, and Alerts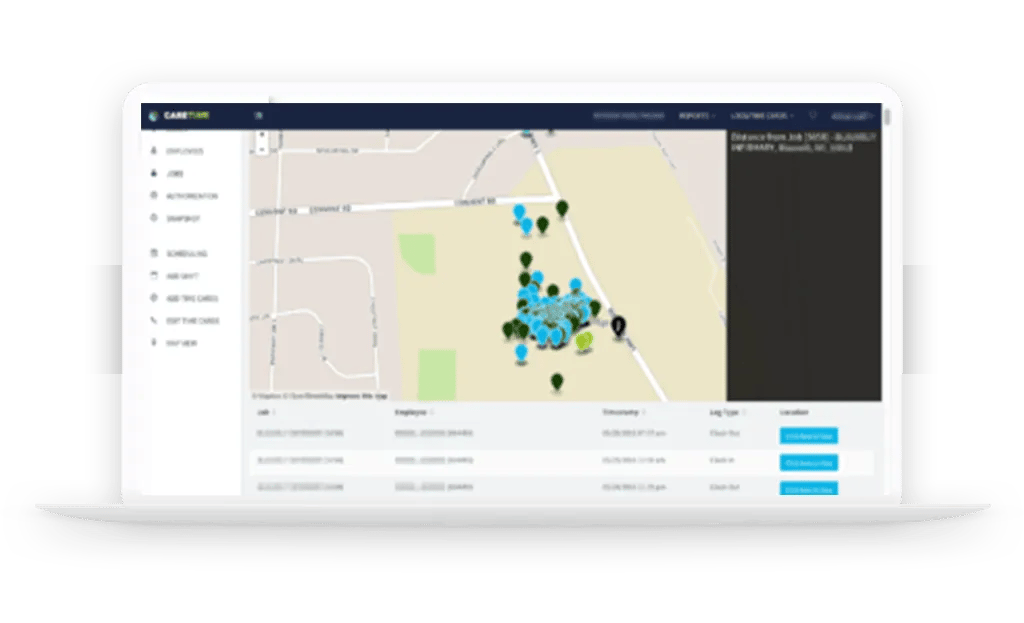 CareTime mobile technology allows you to track visits and automatically create EVV (connect automatically to the Wisconsin EVV aggregator, Sandata). Record visit notes, questions, and caregivers can see their schedules in the mobile app. Admins can see caregivers and visits on a map. Alerts let you know if visits are missed, caregivers are late, authorized hours are running out and more.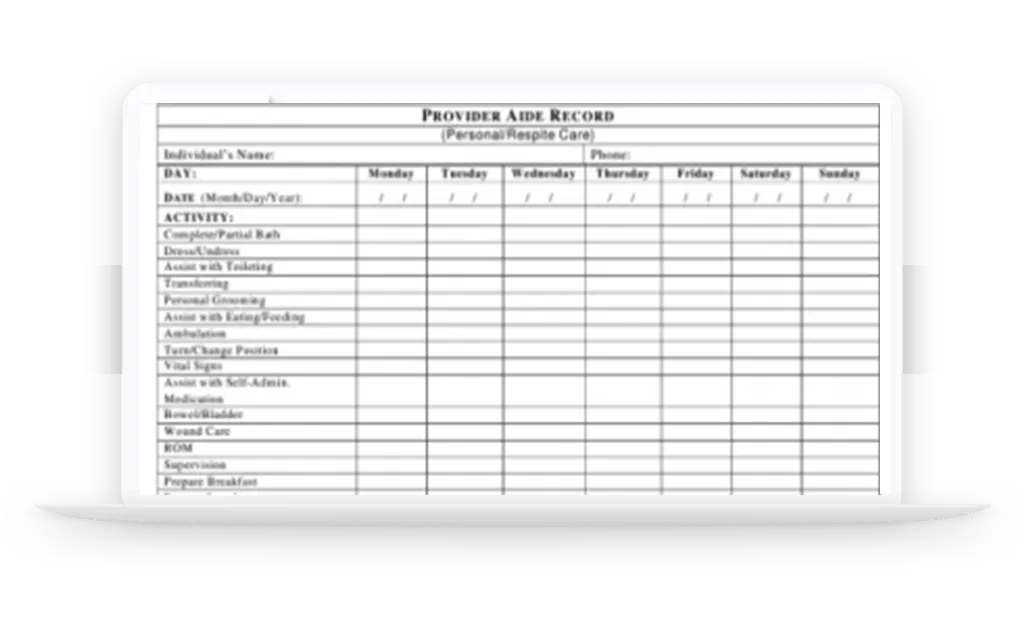 Task Records Automatically Generated
With simple mobile app questions filled out at the end of the visits and e-signatures, task forms are generated automatically in the software.
Electronic Claims in Just Minutes!
CareTime claims can be done in just minutes per week – automatically send claims to clearinghouses and payers with the click of a button. We offer a claims billing module that creates and sends electronic claims to get paid by insurance, Medicaid, and more. Batch claims can be created in an instant from all of your visit data. Process thousands of claims in a snap!
Scheduling Manager Saves Hours and Fills Open Shifts Quickly
No longer do you have schedulers spending all of their days calling, writing down availabilities, and filling shifts. Cut hours out of the process with our caregiver-client shift matching. Find the best fit based on client requirements, preferences, distance, hours worked, and caregiver availability. You can invite caregivers to accept a shift through text and email, which is filled on a first-come-first-serve basis.
Additional Features That Make Life Easier
Alerts Help You Manage Even Better
Alerts for no-shows, late check-ins, late check-outs, upcoming shifts, overtime, authorization exhaustion, and nurse certificate expiration are alerts that you can choose to receive.
Reports to Find More Revenue & Cut Expenses
Use reports to compare actual vs. scheduled visits, no-shows, overtime pay, underutilized visits, etc.
Manage Caregivers & Certifications
Add and manage caregivers quickly with our employee management system. You can add, inactivate or terminate employees and maintain records with the click of a button. Also, manage their certifications and expirations.
Document Visits, Prompt for Questions
Caregivers can document notes and tasks completed in a visit. Agencies can prompt for specific questions before a visit is completed.
Track Authorizations for Medical Care
You can track authorized care and be notified of when authorizations are running low.
Create Zones for Clear Management of Care
You can create zones for geographic areas, branch offices, payers, or types of care. Zones help you organize your firm when it comes to shifts, billing, payroll and reporting.
We Make it Easy to Manage Your Business