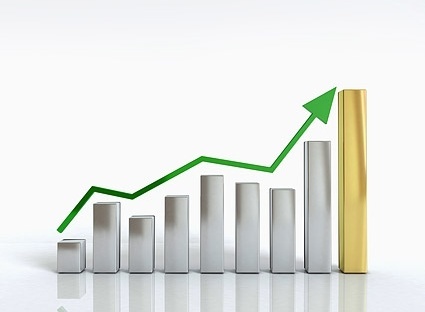 Home health and home care can be a very challenging market to differentiate in and gain new customers. We all know that the number of people needing home health care is staggering and the size of this $89 billion industry will continueto grow for the next couple decades. However, there are also a lot of competing companies vying for that business. So how do you grow your business in the midst of all of this?
Referrals
Referrals are a key to any long-term success in the home health industry. As an owner, or if you can afford a business development person, you should be dedicating at least one day a week to meeting with and calling on referral partners. Another possibility is referral partners from other home care providers. Are you private duty? Perhaps meet with Medicaid agencies to get referrals for non-Medicaid clients that inquire with them.
Common referral partners for home health can be primary physicians, geriatric specialists, rehab and nursing homes and hospitals.
But why would a referral partner decide to refer to you? This is all about building the relationship, and showing results. It takes time to become a trusted partner. Start building the relationship now and fruit will come later.
Results can be in the form of showing client satisfaction or improvements. Do you have statistics on lowering readmission rates? Maybe it's time to start combing through your data and create those stats.
Specialization / Unique Selling Proposition
Specializing is a great way to differentiate yourself and gain clients. When you specialize, you can take up space in peoples' minds on that particular need. Some organizations specialize in pediatric home care, some in physical therapy, and some focus on medically difficult clients. By specializing, you can be known in your market for that specialty, and then you are more likely to be referred or have inquiries based on that need.
Similar to specialization, what is your unique selling proposition? In other words, what makes your home health organization unique? Do you offer 24/7 care and support? Do you have a special caregiver matching model? Are you using a special home health software or family communication app for home care that helps deliver better care? Whatever it is, make sure you can articulate it when people ask.
Being Active in the Community
Home health is a local business. Local businesses need to be active in the community. Join your local chamber of commerce or healthcare networking groups (don't know of any? Check out www.meetup.org for local groups in your area). Sponsor baseball teams, local events, or charity events. As you become active in the community, people look to you as a community leader and give respect to your company.
Web Marketing
In this day and age, you need to have a strong web presence. Your website is now the brick and mortar of old. What does your site look like? Make sure that it presents your services, differentiation and possibly testimonials from clients.
Additionally, many tech savvy home health and home care companies are getting their admissions from online leads. Through SEO, content marketing and PPC (pay-per-click) advertising, you can create a web marketing strategy that will have clients knocking at your door.
Need help with where to start on getting a new website and web marketing services? We can help with our Caretime Home Health Web Marketing Program.
Add Other Services
Another way to grow is to add services to your offering. For example, a private duty home care company might offer additional services like grocery shopping for the client, home management tasks and transportation services. Maybe you have a home health company that provides nursing services, and you want to add personal care services.
The possibilities for other services is endless. Just make sure not to neglect your core business while expanding.
Conclusion
If you are not doing any of the five methods for growing your home health business, chances are that you're not growing. Now that you've read the methods, it's time to start putting them into practice. Do not get overwhelmed and try to do all at once. Create a plan of what you will tackle over the next 3-6 months, 6 months to a year, and beyond.
Once you have your plan in place, begin to do what you've laid out to do and dedicate the time and resources to it. Let us know if we can help!
About CareTime
CareTime is a home care software provider that makes it easier to run your business. We serve private pay, Medicaid, skilled and unskilled agencies and consumer directed care as well. CareTime is an innovative company that is creating new and exciting home care technologies like a Voice Assistant that can check in on your clients and their condition while caregivers can't be there. Our customer support is top-notch, and you can always get a hold of a real person on the phone to help.